© 2017 Gary Fearon. All rights reserved.







Gary has just finished narrating audiobooks for authors Anthony Jones and Steven Kozak, and another for the Smart Read series, all soon to be available on Amazon.

Currently, Gary is voicing the audiobook for Ken Osmond's autobiography, Eddie: The Life and Times of America's Preeminent Bad Boy, written by Ken Osmond and Christopher J. Lynch. You won't want to miss this fascinating blast from the past with TV's all-time favorite teenage antagonist.



© 2017 Gary Fearon. All rights reserved.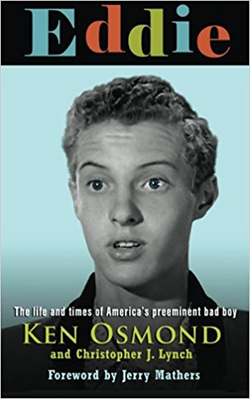 "I switch from historic to modern, from mystery and suspense to comedy as a way of giving into my own curiosity," says prolific author Ace Collins. Ace is the cover story in the new November/December issue of Southern Writers Magazine, and Gary had the pleasure of writing the interview with this prolific author who has sold over 2.5 million books in multiple genres. 

Grammy and Dove Award winner David Phelps' Classic Christmas Tour makes the rounds across the South this holiday season, and Gary is proud to once again be producing the radio and TV spots for this multi-platinum recording artist.

Make your plans now to attend the Mid-South Christian Writers Conference Saturday, March 17, 2018 in Collierville, TN. Gary will conduct a songwriting workshop for both newcomers and experienced writers. In "Songwriting Shortcuts for the Writer" you'll discover new and intuitive approaches to crafting memorable melodies for your lyrics. Register now for this popular writers conference to get the early bird discount!